Road trip to Gulakamale Lake
News flash: We finally took the leap and got a car. A Maruti Suzuki S-Presso. We got a pre-loved one from spinny.com. It was delivered a month back. And after spending couple of weeks to gain some confidence driving around, we decided to go for a long-ish trip.
Few months back we went to this place called Gulakamale Lake that's in between Banerghatta Road and Kanakpura Road. And we really loved the road leading to it from Banerghatta Road. The road goes through the Kaggalipura- Bannerghatta Forest. And it's really nice if the weather is good.
This time the weather was really not in our favor. It was insanely sunny and hot. But we went out anyway because we were all frustrated being stuck at home thanks to the third wave. And the weekend we chose was the first weekend after weekend curfew was withdrawn. So despite the weather, we decided to head out.
The cover photo of the lake is from our first trip when the weather was actually good.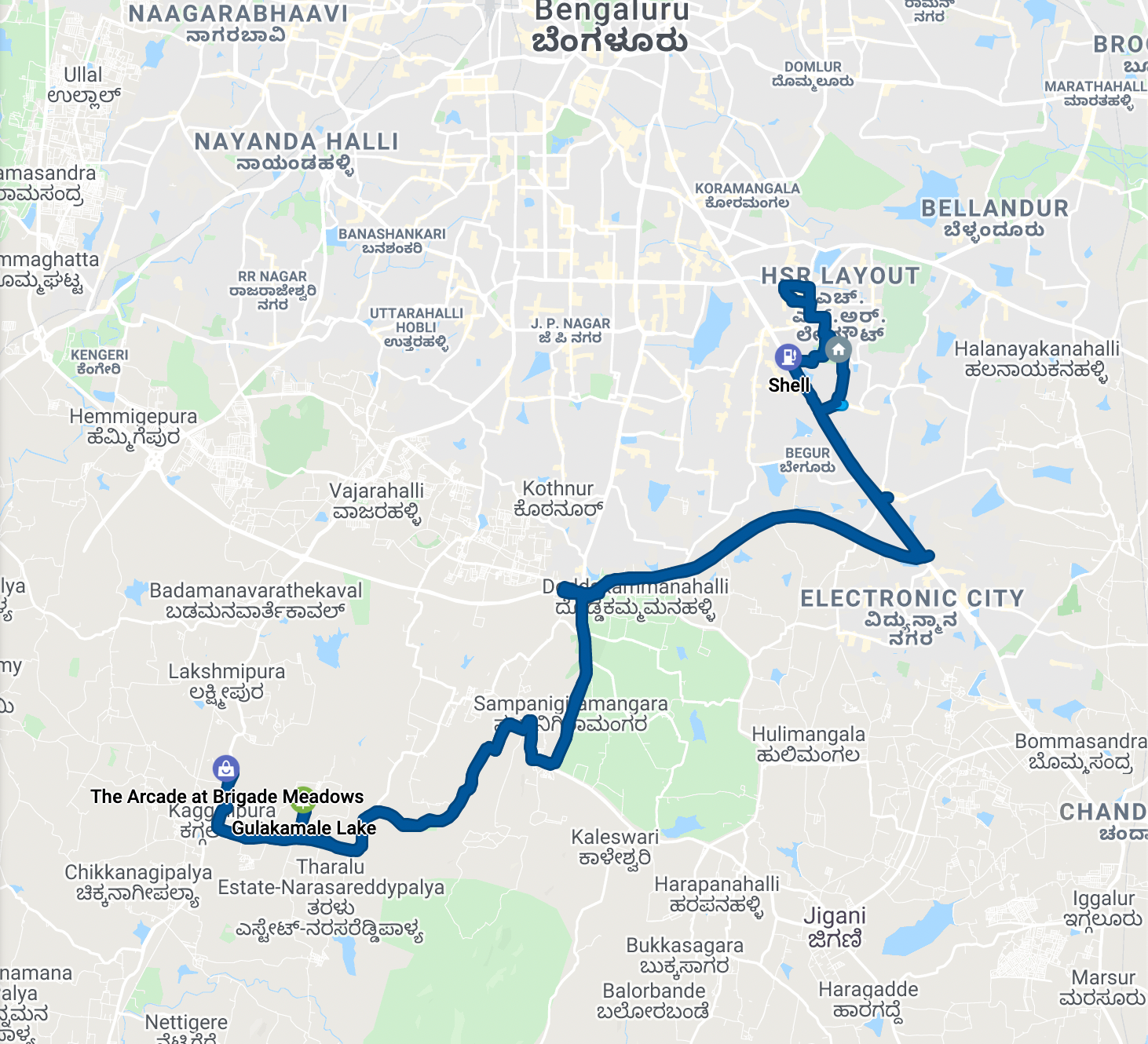 The first stop was to the Shell pump near our place, and got the tank full. The shell pump almost fely like a cyberpunk place. The hose for the fuel was hanging from the roof, and the attendants had android phones on their wrist which they used to manage the amount of fuel needed, and generate the receipt etc. It was pretty fun.
Then also got air pressure checked in all wheels, and fill them up. Was surprised to find that Shell pumps dont really charge for it. But the attendant said that if you give some tip, they'd be happy. It was an interesting experience.
Then we headed out.
Another first time experience was using Fastag on a highway. I got a Fastag from Paytm 3-4 days before and was a bit anxious whether I stuck it in the right place and if it'll get scanned properly. But thankfully, everything went smoothly. Paytm sent SMS confirming the charge within 15 minutes or so.
Driving on NICE road was also quite the experience. First time I got to drive over 80kmph. The car handled it adequately enough. I was getting mileage around 18-20kmpl on the highway if I believe the car's system. Which was pretty good. I'm yet to calculate the mileage myself. But the fuel level seems to agree with it so far.
Here are some photos from the trip -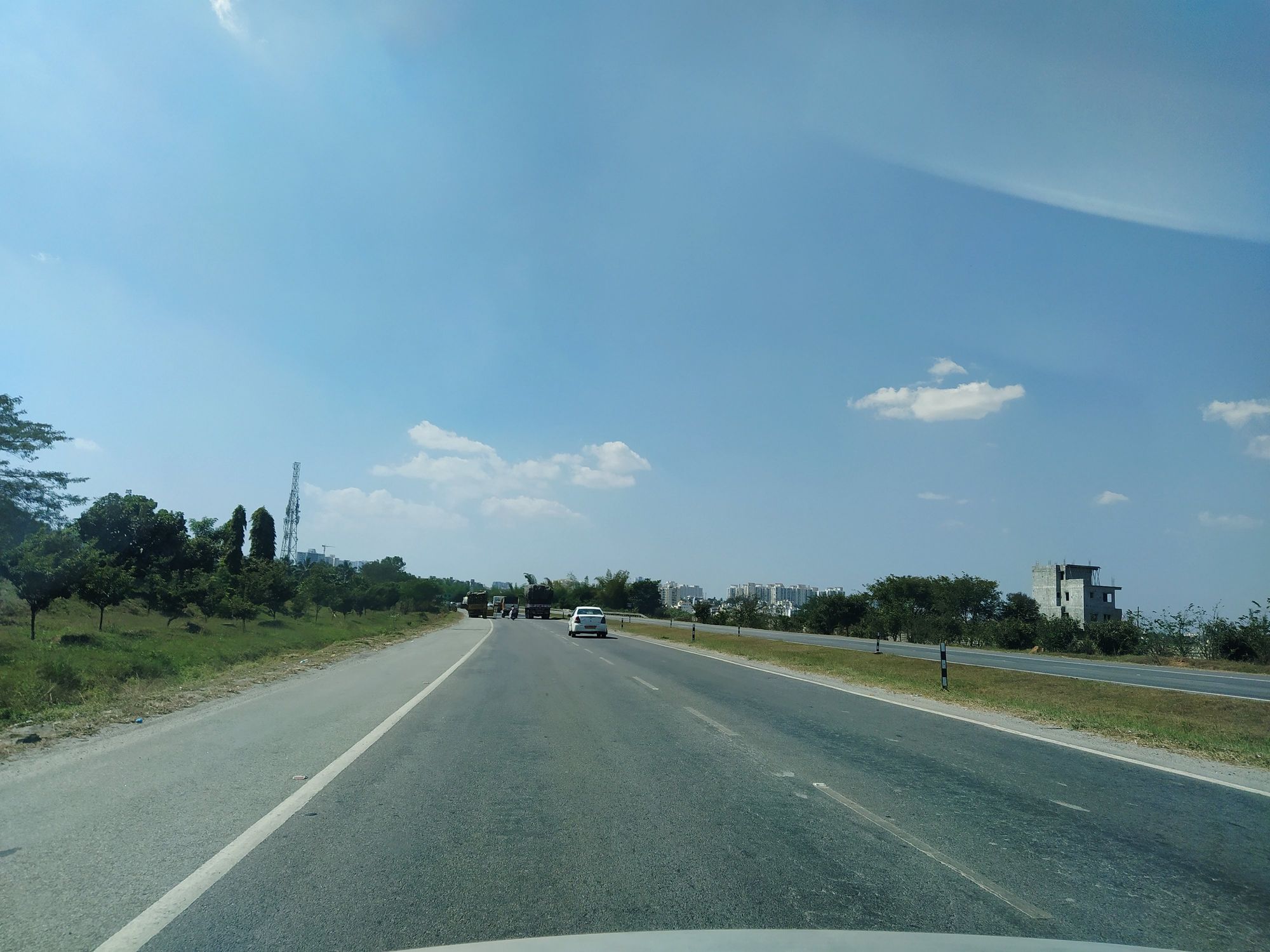 And here is out ride resting under some shade beside the lake -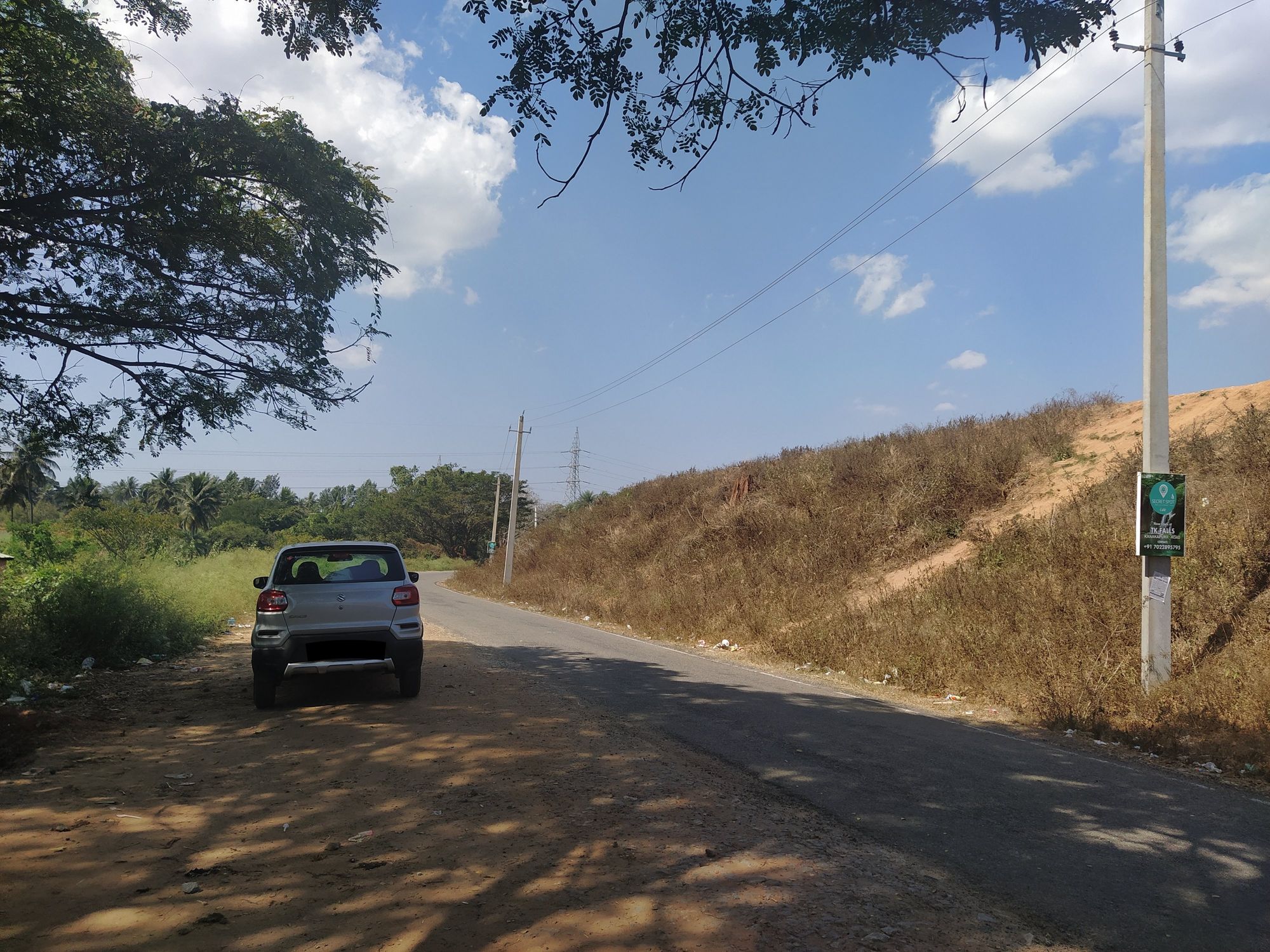 Note: Almost all photos are courtesy of Ayanti.
While coming back we stopped at the Cafe Coffee Day at Brigade Meadows on Kanakpura road. We freshened up a bit and had a small lunch there before heading back.
It was still pretty much sunny when we were done. So we decided to come back via the same road across Banerghatta forest instead of coming through Kanakpura road.
It was a fun 70-ish km drive. And the best thing is it got me enough confidence to go on long drives more frequently.